Mastering software delivery

in a rapid changing environment
We're in the business of redefining software delivery. Introducing a single software platform that helps organizations shape their future at their own discretion. A platform that never limits and stimulates innovation throughout the organization.
Our next generation low code platform has the capability to replace legacy and redefines how application portfolios are structured by combining low code development and best-of-breed model weaving.
"

I see Novulo's approach to software delivery as the next step in software delivery after low-code development platforms. One way to make further progress on delivery speed is via pre-engineered components, which is fundamental to Novulo's approach.

John Rymer

Vice president Forrester
One
integrated seamless application

for all of your business needs

Fundamental to limitless IT is achieving flexibility and scalability in application portfolios. Quickly adding or removing features to stay on top of market developments is eminent for the success of organizations. Currently, low code is prompted as the answer to this need, thereby resulting in an unstructured and ill performing solution stack. Novulo allows organizations to govern their architecture and quickly develop simultaneously. Restructuring application portfolios by combining low code development and best-of-breed solutions into one integrated solution completely tailored to business needs.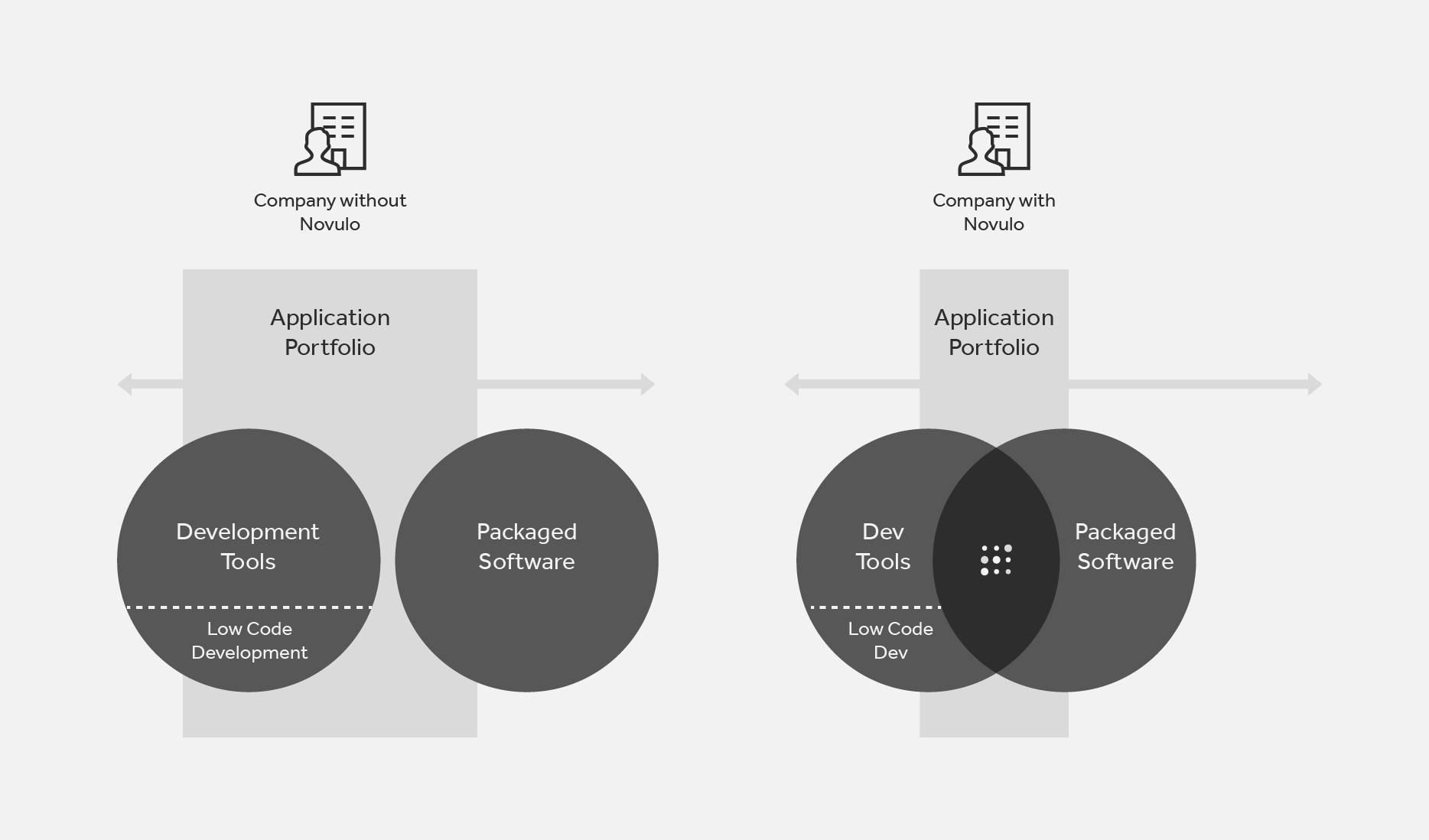 Next generation low code for real
business agility
Founding
features

for success